One of the most exciting event this month definitely would be Raf Simons was appointed as Calvin Klein's chief creative officer, for both men's and women's line. What's more, he also oversee design for other divisions, including underwear, jeans, and home furnishings as well as marketing and advertising. Definitely a bold and exciting move for very American fashion giant! The pros are obvious, Calvin Klein would strenghten branding and as a celebrity himself, Raf Simons will for sure bring much more excitement to the brand, especially on the arena of high fashion. The brand identity has been lost to a certain degree for the past a few years, now it's a challenge and great opportunity for Raf to bring it all together. When a creative designer can prove that the only help for fashion brand not just come from entertainment industry by collaborating with singers or reality show stars.
We definitely are very much looking forward to his show in Feburary 2017. We are ready! Believe he is more than ready!
Something here for nostalgia purpose — Raf Simons' work during his tenure in Jil Sander and Christian Dior. He injected 'emotion' to the still historical brand and increased the sales more than 50% for CD during his reign.
Raf Simons – Christian Dior fall 15 couture
Raf Simons – Jil Sander 2012 Fall RTW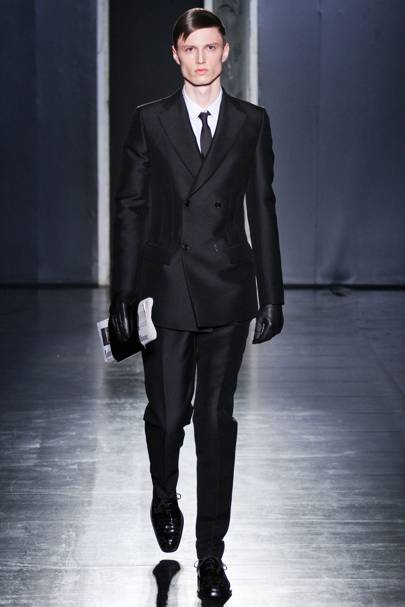 Photo credit: Vogue.com