Carol received one huge bunch of roses today. Lucky girl.
So it inspired us to put up a post focusing on 'floral'. A few girls contributed by picking out their craving pieces, the whole process was such a fun experience! Interestingly, many of us don't favor very small small prints, which for me it's quite hard to wear. Some really feminine girls can pull them off, but most of us try to avoid. Our selection focuses on bold print and unique design and cut.
A bit bohemian, free style, romantic – no wonder it called 'sweet dessert'. absolutely love it!

Mara Hoffman Leaf Embroidery Crop Top
One of our favorites! the cutwork hem is very creative, that you don't need anything fancier in this outfit.
We love the color and of course flora on this dress as well as the ruching accenting the flounced hem. Plus the slik fabric, super comfort.
Definitely a statement piece! If you are confident with your personality and style, this one will be a great enhancer.
Different color sections & wraparound panels cross in front are highlights of this blouse. It's a classic, period.
We always loved Tory Burch designes, elegant, simple and chic. This beautiful dress with tropical botanical print by sequins and embroidery is no exception.
If you want to bring the energy into exercising, there are plenty of options these days for active wear printed pieces.
The floral prints make this mesh tank top even more breathable, that's what you want during a workout, right?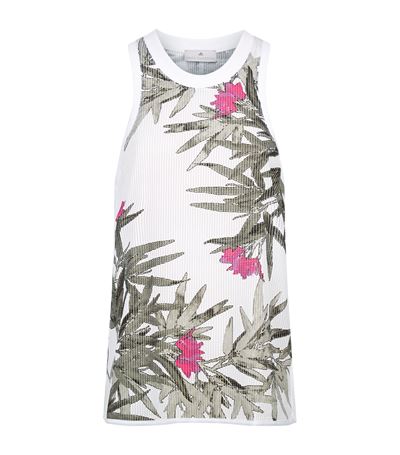 OK… we decided that tomorrow every one will wear something floral, it's Friday, why not?